Kristin H Photography - Photos 2, 4.  Magnolia Ellendburg - Photos 1, 3, 5. 
"

We played a show with The Wildmans last summer and were all so impressed by them, their vocals, their instrumental ability, and their approach. They are firmly rooted in tradition, but they are fresh and adventurous, just like their new single. I don't have a crystal ball, but it would not surprise me at all if they make some BIG noise in the next few years. In fact, I'll be surprised if they don't. Count me as a fan. " - Eric Gibson - The Gibson Brothers
"

Seeing The Wildmans live was an inspiration! They took Oldtime tunes and expanded on them in a way I've never heard before, in a way only well seasoned jazz musicians could - with intelligence as well as power. And vocally, Aila Wildman is reminiscent of the likes of Rachel Price and Ella Fitzgerald. This young band is clearly destined for great things. "
— Rob Miller, Pickin' Productions
the wildmans win 1st place at freshgrass band contest 2022
The wildmans win 1st place at planet bluegrass rockygrass band contest 2021
"

The Wildmans have been wrangling tunes and dialing in their sound at countless fiddler's conventions and jams for nearly a decade, but some still don't know their talent. Now the wait is over, it's time we fill our cups and let them overflow with this self-titled debut of fiddle tunes and sing songs that burn brighter than any accolades, this album draws on the quartet's deep groove, vocal blend, and instrumental virtuosity, all of which combine to create one of the freshest sounds in American roots music today. The WIldmans are a true family band - that is bound more by spirit than blood - sitting squarely at the crossroads of past and future, and poised for greatness. All you have to do is sit back, press play, and enjoy... that is, if you are ready." - Nicholas Falk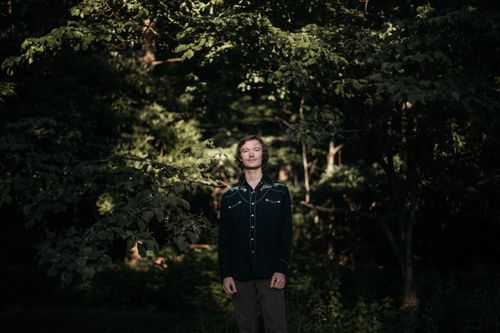 Victor Furtado wins 2019 Steve Martin Prize for Excellence in Banjo and Bluegrass
The Wildmans' banjoist Victor recently became the youngest player to recieve the Steve Martin Banjo Prize, an incredible honor and well deserved.
Victor's talents are an integral part to The Wildmans, contributing his unique innovative banjo style, fluid and inspired improvisation, and original tunes (not to mention harmony vocals!).  We are so proud of Victor and are honored to have him!