Header Photo Credit: MAGNOLIA ELLENBURG 1, 2.  KRISTEN H PHOTOGRAPHY 3, 4.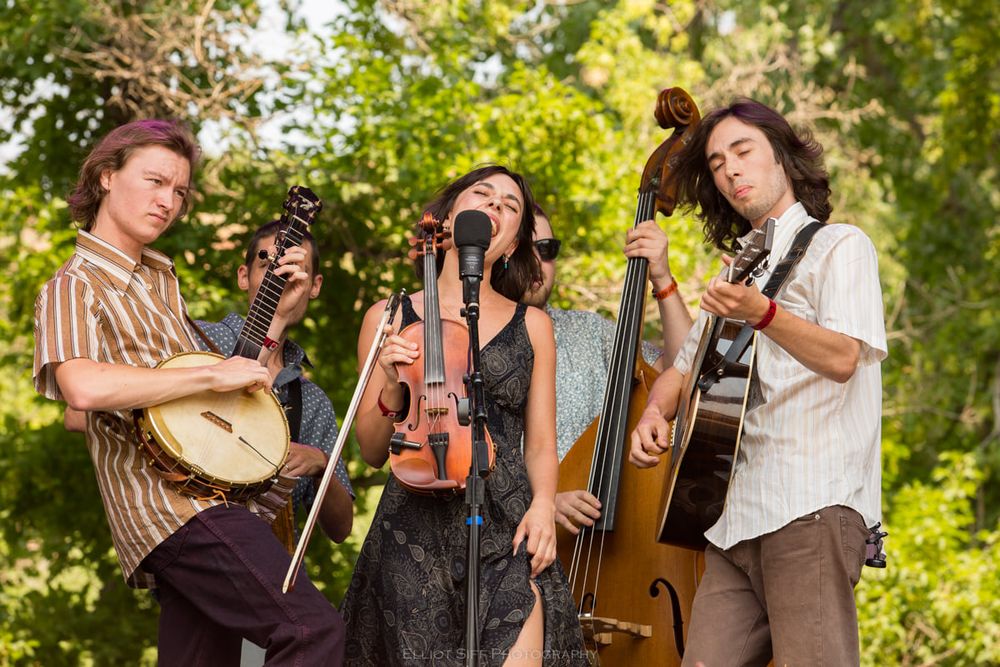 the Wildmans - First place winners at 2021 rockygrass band contest
New release from Travianna Records
Available on all streaming formats Now!
"

The Wildmans have been wrangling tunes and dialing in their sound at countless fiddler's conventions and jams for nearly a decade, but some still don't know their talent. Now the wait is over, it's time we fill our cups and let them overflow with this self-titled debut of fiddle tunes and sing songs that burn brighter than any accolades, this album draws on the quartet's deep groove, vocal blend, and instrumental virtuosity, all of which combine to create one of the freshest sounds in American roots music today. The WIldmans are a true family band - that is bound more by spirit than blood - sitting squarely at the crossroads of past and future, and poised for greatness. All you have to do is sit back, press play, and enjoy... that is, if you are ready." - Nicholas Falk
The up and coming Neo traditional stringband The Wildmans features the award winning talents of siblings Eli and Aila Wildman on Guitar, fiddle and vocals, joined by gifted banjoist Victor Furtado.  All three have won some of the most respected top awards in the old time Appalachian music - at 2018 Galax Old Fiddler's Convention Eli and Aila Wildman each won first place in Mandolin and Old time Fiddle, and Aila also won the Best All Around Performer Award.  Victor's awards, too numerous to mention, are highlighted by being the recipient of the 2019 Steve Martin Award for Excellence in Banjo and Bluegrass. 
Highly skilled instrumentals and soulful vocals applied to traditional and original fiddle tunes and songs from Appalachia, it is a smattering of American roots music styles The Wildmans combine to create a fresh new sound.    With a base firmly in old-time roots music, The Wildmans push the boundaries while carrying the Appalachian music tradition forwards. 
The band has shared the stage with artists such as Bela Fleck, Sam Reider & the Human Hands, Jon Stickley, Billy Strings, The Steep Canyon Rangers, and The Steel Wheels.  Some Festivals include Floyd Fest, Rooster Walk, Red Wing Roots, Grey Fox, and Mountain Song, among others.
The group is based in Floyd, Virginia, a town famous for its' old time and bluegrass music heritage, with a weekly Friday night jamboree that has been active for over 75 years.