Header Photo Credits: MAGNOLIA ELLENBURG 1, 5.  KRISTEN H PHOTOGRAPHY 2, 3, 4. 
The Wildmans come from the hills of Floyd, Virginia, in the heart of the Appalachian mountain music tradition. From campsite jamming at festivals and fiddler's conventions and a college level music education comes the foundation for musical exploration that sets this group apart, taking the audience on a musical journey that reflects the growth and passion of these talented musicians.  
The band features award winning players: 
Eli Wildman, first place winner in mandolin at the Galax Old Fiddler's Convention, 2018 and 2019, first place winner at the Mount Airy Fiddler's 2017, 2018, 2019 
Aila Wildman, first place winner in Old Time Fiddle and Best All Around Performer at the 83rd annual Galax Old Fiddlers convention in 2018 
Victor Furtado, winner of the 2019 Steve Martin Prize for Excellence in Banjo, and first place Old Time Banjo at Galax 2015, 2016 and 2019 
The group has appeared on stages large and small, performing in festivals such as Red Wing Roots, Chantilly Farm's Bluegrass and BBQ festival, Grey Fox Bluegrass, Floyd Fest, and The Steep Canyon Rangers' Mountain Song Festival. They also regularly represent young talent along the Crooked Road in regional fiddler's conventions.  Having shared the stage with talents such as Bela Fleck, The Steep Canyon Rangers, The Steel Wheels, Danny Knicely, Sammy Shelor, Sierra Hull, Billy Strings, and more., these young musicians are making their way in the American stringband scene. 
Meet the Band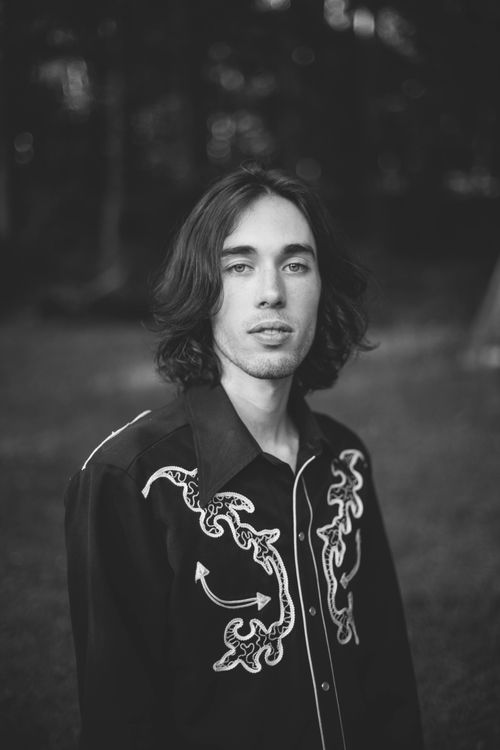 Eli Wildman - guitar, mandolin and vocals 
Eli Wildman is from South West Virginia, in the Appalachian mountains, growing up immersed in the tradition of sharing old-time and bluegrass music.  Playing guitar and mandolin since the age of 7, Eli now attends Berklee College of Music where he studies a wide range of genres.  Since 2018, Eli Wildman has placed first in Appalachian State Old Time Fiddlers, Surrey County, Mount Airy Fiddler's (first place mandolin 2017 & 2018 & 2019), topped off with first place mandolin at the famed Galax Old Fiddler's Convention 2018 & 2019.  Playing gigs with his sister since they were little, they continue to play together as the brother sister led band The Wildmans along with friend and brother in music, Victor Furtado.
Eli is the recipient of the first Steve Sorensen mandolin scholarship - a new custom built Sorensen Stratus mandolin, and has also been awarded the Bill Vernon Memorial Scholarship through the Grey Fox Music Festival. 
Eli has performed extensively throughout the region and nationally at many public and private events, festivals, and competitions.  While keeping the roots feel in his music, Eli's wide range of genres make him a very unique player in this region of Appalachian old time and bluegrass music.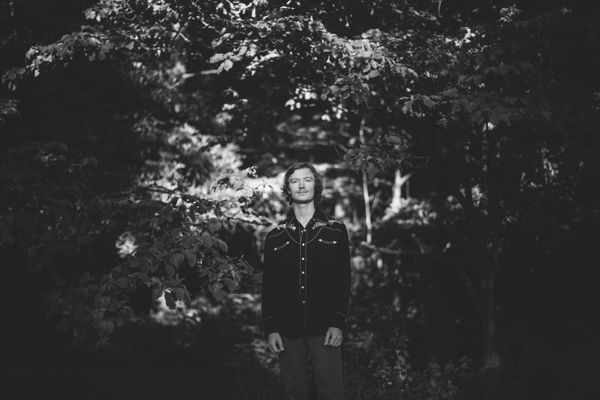 Victor Furtado - Banjo, vocals
Victor Furtado is the youngest of 9 homeschooled musician siblings whom studied classical music alongside having a family bluegrass band when they were kids. Victor took to teaching himself clawhammer banjo at age 9, and with a wide array of musical influences and being mainly self taught he came to creating his own unique styles of banjo playing which earned him lots of attention in the banjo community. by age 12 Victor had appeared on the Grand Ole Opry, Woodsongs Oldtime Radio Hour, won many banjo competitions, and self recorded his first solo banjo album. Around age 13 Victor met the Wildmans at Galax fiddlers convention, and after so many visits with them it only made sense for him to move in to their home and join the band. Victor recored his third studio album with the Eli and Aila Widman, along with our mentors Danny Knicely, and Nate Leath. in 2018 Victor and Eli Wildman went to Boston MA to study at Berklee College of music, and a year later were joined by Eli's sister Aila Wildman. in 2019 Victor received the Steve Martin prize for excellence in banjo and bluegrass, and soon thereafter Victor and The Wildmans recorded their Debut album with Travianna Records.
In Bluegrass Today's words "a young man with an absurdly precocious talent, and a depth of understanding of old time music that is at odds with his age."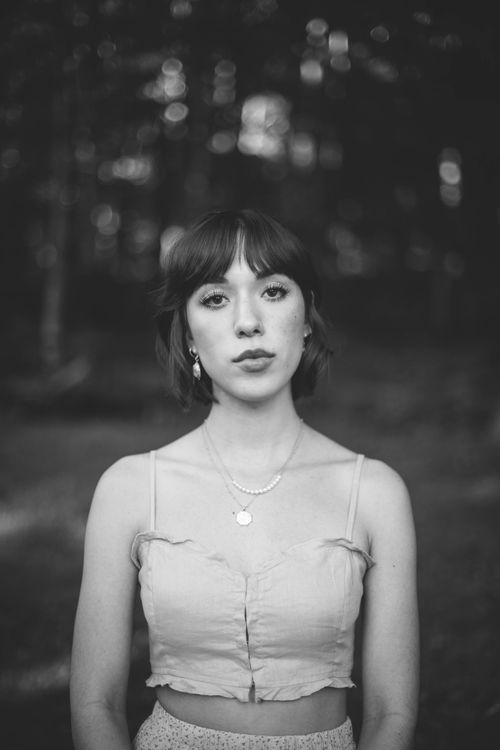 Aila Wildman  - lead vocals and fiddle
At age 15, Aila Wildman was among the youngest players ever to win the Best All Around Performer award at the famed Galax Old Fiddler's Convention (2018), also winning first place in the Old Time Fiddle category.  Aila is now touring with The Wildmans and attending Berklee College of Music along side Eli and Victor.
Aila's love of music is spread in equal measures over singing, violin, and fiddle in many genres spanning from Jazz/Americana, Classical, Appalachian Old Time and beyond.  She began studying violin/fiddle with a Classical foundation at the age of five, performing bluegrass gigs at the age of seven, and joined the Roanoke Youth Symphony at eleven.  Through the Virginia Folklife Apprentice Program, Aila had the opportunity to work with Master Fiddlers Buddy Pendleton in 2012 and Nate Leath in 2018.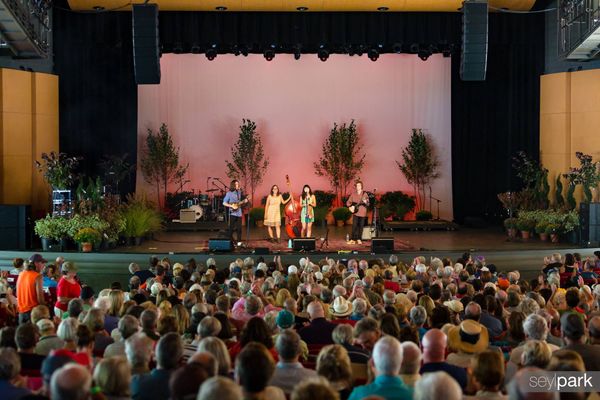 "I first met the Wildmans near their home at a thing called Floydfest. They were strategically camped out beside the Virginia Folklife Stage, where they could experience the great concerts and workshops provided by The Virginia Folklife Program. Originally Inspired by traditional musicians at a local jam at the Floyd Country Store, Eli and Aila began studying with Mike Mitchell, a generous and well respected teacher in the area, and put forth effort to be where the music happens.   
 I got to jam with Eli and Aila between shows at Floydfest. I was very impressed with their skills and invited them to join my set later that day. We had a lot of fun then and the fun still continues. I've since had the privilege of presenting the Wildmans in numerous concerts. Their broad interests and adventurous spirit comes through in their playing styles. They'll try and succeed at anything set before them. It is a joy to play with such dedicated musicians. On top of keeping up with their studies in classical and other types of music, Eli and Aila attend traditional music festivals where they are frequently awarded for performances in their respective instrument contests.   
 The Wildmans have gained attention and support from Virginia's Blue Ridge Music Festival, who is providing scholarships for some of the top music camps in the country. Eli and Aila are also participating in an apprenticeship with Master Artist Nate Leath that is sponsored by The Virginia Folklife Program and is supported by the National Endowment for the Arts.   
 It's an honor to be part of this debut recording of the Wildmans which also includes young banjo phenomenon, Victor Furtado, and the incomparable Mark Schatz on bass. I look forward to hearing more great things from The Wildmans in the future!" - Danny Knicely, appearing on The Wildmans album, Wandering Thoughts
"Over the last few years I've had the privilege of booking The Wildmans for a number of events both large and small. Each of the band's members are incredibly talented in their own right and their professionalism on and off the stage is second to none. If you're looking for tight musicianship, haunting vocals, and a great stage presence, then this is a band you'll definitely want to check out!"  -Jason Gallimore, Lead Promoter, Chantilly Farm